About Us
Established in 1984, we continue our production in our modern factory located on 30.000 m² a closed area. Our production capacity is 1300 tons per month. We have a latest technology machinery in our factory, which includes 6 units of rotogravure printing machines (3 units of 9 colours machine, 2 units of 8 colours machine and 1 unit of 7 colours machine), 4 units of cold seal machines, 5 units of lamination machines, 13 units of die cutting machines. In addition to its modern machinery advantages, our company has become one of the leading companies in the packaging industry thanks to its experienced and dedicated staff. We have been an expert in rotogravure printing and proven ourselves in single and multi-layer laminated printing works. We can well process Bopp, Cpp, Polyethylene materials and assure the most elaborate works done. We have proven a significant customer satisfaction in both local and international markets and supported this success by continuous R&D studies and constant progress in the quality of our production.
MISSION
Adopting a customer-oriented management policy.
Embracing the principles of continuous development
Producing high quality and safe flexible packaging that complies with legal food-safety requirements.
Caring about the environment and having a deep respect for human rights and ethical rules.
VISION
Always being a reliable company for both local and international markets, serving the best quality and safe products with minimum errors. Being punctual in production lead times and working with reputable logistic partners to ensure the most secure product deliveries.
QUALITY AND FOOD SAFETY POLICY
Carrying out the production of high quality flexible packaging films in accordance with Food Safety Regulations and Legal Procedures.
Ensuring continuous participation and cooperation of all our employees with the understanding of Quality Management and Food Safety.
Increasing the customer satisfaction with our conscious,well-trained and experienced staff.
Developing Food Safety Management Systems and investing in the continuous improvement of product quality.
PRODUCTION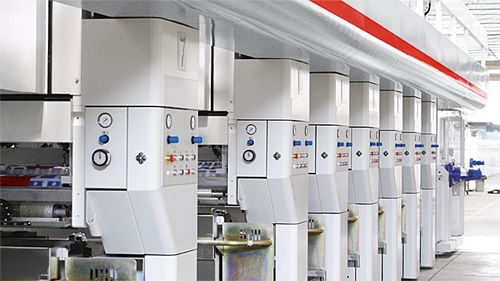 One of the biggest assets of our company is the latest technology machinery in our production site. All our machines are equipped with Register Control and Print Monitoring Systems in order to detect and prevent the eventual errors. Our laminating machines can do solvent and solvent-free lamination as well as corona. Thanks to the register control, partial cold seal can be applied to laminate the materials.
COLOR MANAGEMENT...
We give high importance to variety of colors in packaging as well as their standardization. With this purpose we apply the relevant Color Management and Electronic Coloring system (dispensing) in our production process. Thanks to the Color Management System Witness, sample colors detected by the spectrophotometer are transferred to the computer and they are formulated by means of previously introduced colors. Thanks to the coloring system, dispensing is applied to the colors by following this formula at 1/1000 g precision. Also, thanks to the spectrophotometer, standard deviations of colors during printing are calculated and the color differences which can not be noticed by eye are detected and interfered.
GRAPHIC
Dantel Packaging Company provides the best quality service to its customers with preprint works and alternative design suggestions. The computer, equipped with the latest technology, is calibrated with Color Management System. We can respond to our customers' demands and expectations in the fastest way possible with the graphics unit.
QUALITY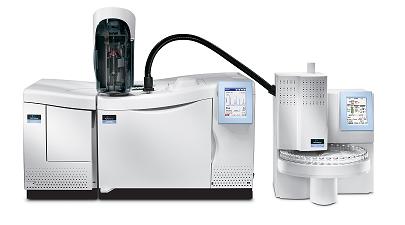 All stages of production along with quality control procedures of the final product are carried out with great care so as to ensure a regular production quality. All necessary tests are carried out by our qualified team consisting of chemical engineers and experienced technicians who are specialized in their fields. All quality control procedures are monitored by a very well functioning quality assurance system in our quality control laboratory, equipped with the latest technology.